Independent Film and Music
What we lack in talent we make up for in sex, and lots of it!
---
The Leaders of Demented Shmuck Productions ARE...

...Mike Gray-President(director, writer, musician: guitarist) ...Keith Reilly-President(director, writer, musician: bassist)

Here we are, coming to you from Central Jersey, scraping our pitiful resources for your entertainment. Just look around, get comfortable, and find out as much as possible about this small but thriving production company by going around the image map and traveling through this maze of production malarchy.

---
Please visit some friends of ours: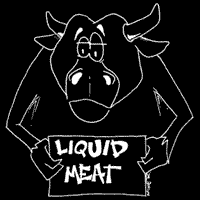 Liquid Meat
Starting Point
Matt Lafferty - Good friend of ours Needful Things, what can we say? The webmaster, Dan, is the man!
Chris Ross, another swell cat
The Entertainment homepage of Travis Cadalzo, proud member of the Demented Shmuck family
---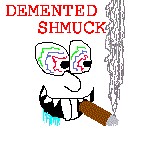 Sign the Demented Shmuck Guestbook!
View the Demented Shmuck Guestbook!
---
Who are these fantastic people?

Mike Gray-E-MAIL! Keith Reilly-E-MAIL! And of course, you! Who happens to be #
to visit this site!
---
Copyright ©1997, Demented Shmuck™ Productions. All rights reserved. The Demented Shmuck™ logo, Demented Shmuck Banner, Demented Shmuck slogans and Link - Suburban Legend™ are all property of Demented Shmuck. Copying or illegal use of any names, is prohibited.
Stealing of logos, sounds or ideas copyrighted by Demented Shmuck will result in a serious ass-kicking.